The dbxtra interface
When invoked, dbxtra has a source window on top of an interaction window.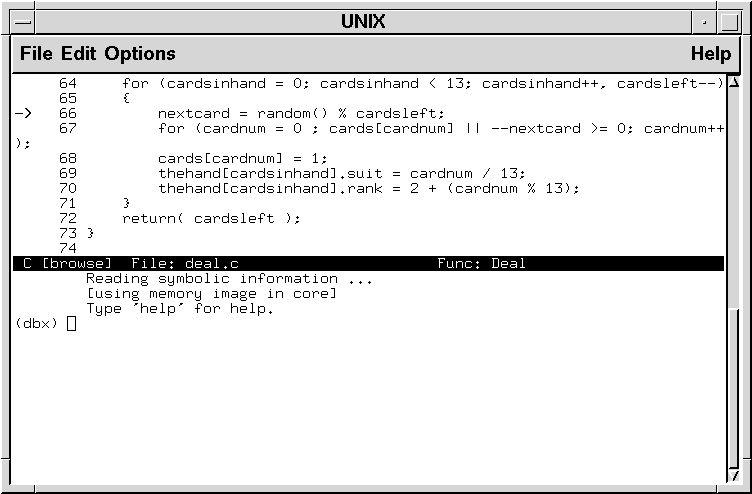 dbxtra interface
dbxtra is, by default, in screen mode as shown in ``dbxtra interface''. It provides automatic segregation of the relevant debugging information into separate windows, or regions of the screen. As well, dbxtra's screen mode has a configurable keyboard interface that lets users perform cursor movements, text scrolling, and command editing with a single keystroke.
dbxtra also has a line mode, which disables all screen functions as well as the configurable keyboard interface. It is invoked by specifying dbxtra with the -s option. The document focuses on dbxtra's screen mode.
---
Next topic: Screen mode
Previous topic: Configuring dbXtra X11 and Motif resources

© 2003 Caldera International, Inc. All rights reserved.
SCO OpenServer Release 5.0.7 -- 11 February 2003